Submitted by webmaster on
The prize draw is now closed. Subscribe to our newsletters to keep up to date with details of future competitions.
We've teamed up with our partner Ellutia to offer the chance to win a free place on our Absolute Basics of GC & GC-MS training course hosted at Ellutia's GC Excellence Academy - enter now.
The winner can choose to attend on either 26th April or 11th October 2019. There are also 4 fantastic goody bags to be won!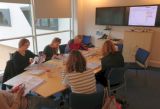 The Absolute Basics of GC & GC-MS provides an introduction to gas chromatography and mass spectrometry and is aimed at complete beginners. The course covers the what, why, where, when and how of GC & GC-MS. We have successfully trained delegates in a wide range of roles from sales, business development, marketing, finance and administration, as well as analysts, technicians and engineers.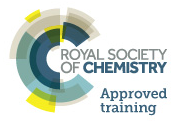 The course has been approved by the Royal Society of Chemistry for purposes of Continuing Professional Development (CPD).
The course is taught in a non-sales environment providing independent and unbiased advice. The training is packed full of practical tips and examples, delivered by practising analytical chemists with current skills.
Enter now for chance to win!