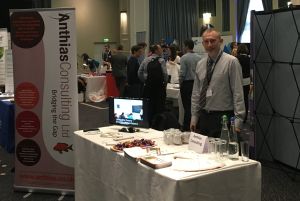 Our consultants frequently present on a range of analytical chemistry topics at industry conferences.
If you would like to discuss a speaking opportunity with us, please contact us.
2019
Emerging Analytical Professionals (EAP)
- 10th - 12th May 2019, Leeds, UK
The Analytical Science Network annual 3-day conference aims to provide networking and continuing professional development (CPD) opportunities for early career analytical scientists across all disciplines and includes general interest talks as well as specialist lectures and back to basics sessions
The 2019 conference theme 'Elementary: Exploring the Analytical Sciences' investigates how analytical science underpins the sciences. This includes topics such as electrochemistry, environmental, forensics, safety and security, pharmaceuticals, spectrometry and much more.
Dr Diane Turner will be presenting a CPD session 'Method development and method validation: The key to success!' for an overview covering all applications and techniques.
To find out more about the event and register, visit the event website.